The Salt Lake City School District School Board again declined on Tuesday to explain why Superintendent Timothy Gadson — the first black educator selected to lead a Utah school district — was placed on administrative leave last month. (Jeffrey D. Allred, Deseret News)
Estimated reading time: 5-6 minutes
SALT LAKE CITY — The Salt Lake City School District School Board again refused on Tuesday to explain why Superintendent Timothy Gadson — the first black educator selected to lead a Utah school district — was placed on administrative leave on last month.
"We know you have questions, and while we don't have a resolution tonight, as a board we believe it's important to share as much as possible while respecting the rights and dignity of all of our employees and also following our Board Ethics Statement," Board Chair Melissa Ford said during a meeting on Tuesday. "This ethics statement, which we review annually, requires that we not disclose details of closed-door discussions regarding confidential personal matters."
In public comments Tuesday, Salt Lake NAACP branch president Jeanetta Williams said the school board is in a "blatant pandemic of racial discrimination."
There have been many questions surrounding the district's decision to furlough Gadson just one year after his appointment to the position.
Two days after the board placed Gadson on administrative leave in July, Salt Lake City School Board Chair Melissa Ford and Board Vice Chair Nate Salazar released a joint statement acknowledging the "desire for more information" from the community regarding Gadson's status. In that statement, Ford and Salazar also declined to comment on the personnel issue.
The abrupt decision to place Gadson on administrative leave has led some to claim he faced racism and discrimination in an attempt to force him to resign.
"We affirm that the heart of this campaign to evict Dr Gadson is driven by board members upset that he did not act on the instructions they gave him directly. This has led to a environment of intimidation, racial harassment, baseless complaints, and secret closed-door meetings to get him out without due process and without cause," said former Sen. James Evans and Williams, NAACP branch president Salt Lake, in a letter to residents.
Fast forward to the Salt Lake City School District school board meeting on Tuesday, when Ford added that Gadson had requested mediation of his dispute and that the board planned to participate in that process "in good faith" and that he was "committed to transparency".
"If ever there were to be a termination of the contracts of either of our two direct employees, it would be done in an open and public meeting," Ford said.
Ford said the district remains focused on preparing for the start of the school year and has "full faith and confidence in our district and school administrators, educators and staff. … Our students are our top priority n 1, and you have our commitment that this staffing issue will not impact the day-to-day educational experience of our students."
She thanked the district employees for their hard work and dedication in preparing for the school year. "We know you get questions and it distracts you from the important work you do every day to serve our students," she said.
During the public comment period of Tuesday's meeting, community voices were heard both for and against Gadson.
"What's going on with the Salt Lake City school board is clearly racism," Williams said Tuesday, adding that the district is exhibiting institutional racism. "The Salt Lake School Board is in the midst of a pandemic and I am not referring to COVID-19 or monkeypox, but a blatant pandemic of racial discrimination. Disparities exist for many reasons, institutional policies that under -fund schools in communities of color to discriminate in hiring and employment practices.
She later challenged the council "to explore and identify your own implicit biases".
Additionally, council member Mohamed Baayd — the only council member to publicly support Gadson — says Gadson has been racially harassed.
"The systemic racism and the institutional racism that we have within our district, unfortunately, was not ready to receive a black leader who could actually lead a district in a different direction," Baayd said in a recent interview with KSL. -TV and KSL NewsRadio. "Unfortunately, when (Gadson) arrived, the board failed to support him and accomplish the agenda of caring for our students and our families."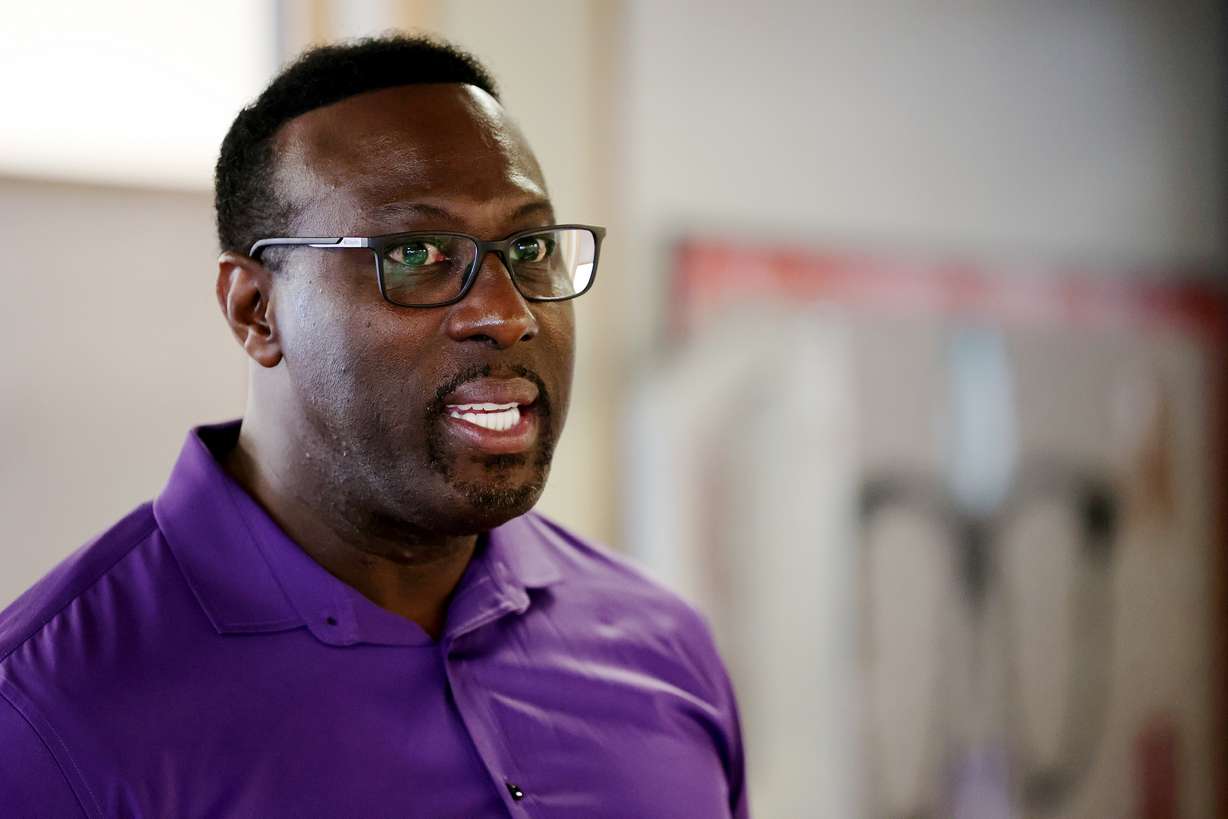 Conversely, others who spoke on Tuesday sided with the board's decision to place Gadson on administrative leave and even urged further action to fire Gadson.
Maggie Cummings, principal of Meadowlark Elementary, pointed to the listening tours Gadson organized when he was appointed superintendent last year and said they weren't as constructive as some have claimed.
"When he came to speak to the schools, my faculty was very excited," Cummings said. "While this was happening he seemed indifferent to what our teachers had to say (and) worse, when our teachers asked why he was cutting teachers while increasing district administration, he abruptly and forcefully closed the conversation, telling them they didn't understand."
Cummings said those teachers left the listening tour feeling unheard.
"A year ago, like every other trustee I know, I was thrilled that our new superintendent was refining our purpose through example, advocacy and policy," Cummings said. "Today it is clear that this is not where our attention is focused."
Robert Hamilton, a parent of two high school students in the district, described himself as an "active parent in the community throughout his time in the Salt Lake School District."
"As parents of the school community, we are also aware of the climate of retaliation which has become the norm for our teachers and principals, and their voices have seemed to be ignored by the superintendence, especially during the listening tours organized in the schools. schools," Hamilton said. "We encourage the board to part ways with the current superintendent as soon as possible so that we can move forward."
Hamilton also suggested bolstering the district's human resources department, citing what he described as "serious questionable hiring concerns."
The next board is program for September 6 at 6:30 p.m., although the agenda for this meeting has not been set.
×
Related stories
Utah K-12's Most Recent Education Stories
More stories that might interest you